Trauma-Informed is a buzz word you often see thrown around, but sometimes a clear explanation is helpful.
Trauma is measured in two ways: Intensity and frequency. A singular event that shaped your story has a high intensity but low frequency. But growing up in an environment that is emotionally unsafe or having a partner that consistently lies to you both have a low intensity but a high frequency.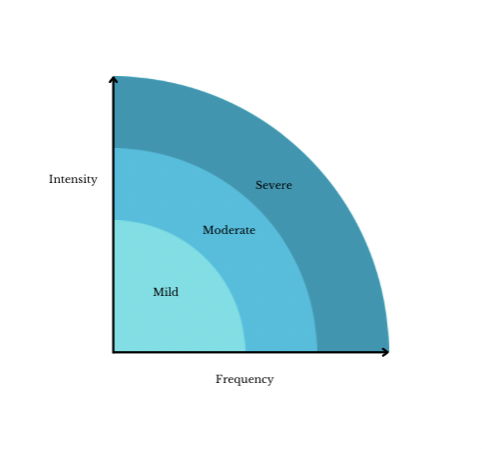 The Department of Health and Human Resources and the Substance Abuse and Mental Health Services Administration (SAMHSA) define trauma as
"Individual trauma results from an event, series of events, or set of circumstances that is experienced by an individual as physically or emotionally harmful or life threatening and that has lasting adverse effects on the individual's functioning and mental, physical, social, emotional, or spiritual well-being."
Renowned physician Dr. Gabor Maté describes it more simply as "what happens inside you as a result of what happened to you."
Trauma-informed therapy can be done within any modality or theory or specialization. This moves away from a diagnosis first approach. As therapists, we recognize that each person's story is unique. It follows that each treatment plan must be unique. When someone comes to therapy, they often have a presenting problem that brought them there. Trauma-informed therapy uses a bigger lens to put the presenting problem into context of the larger story. That context includes cultural and ethnic considerations.
For example, you come to counseling to work through anxiety. A trauma-informed therapist will not only give you tips and techniques to manage anxiety, but will also explore how anxiety was formed and see if there are bigger issues that need to be examined
Trauma can only be dealt with in a safe and secure environment. And thus a trauma-informed therapist puts a special emphasis on the relationship between client and therapist. It is in relationship that we are often wounded, and it is in relationship that we often find healing.
References:
Substance Abuse and Mental Health Services Administration. SAMHSA's Concept of Trauma and Guidance for a Trauma-Informed Approach. HHS Publication No. (SMA) 14-4884. Rockville, MD: Substance Abuse and Mental Health Services Administration, 2014.
The myth of normal : trauma, illness, & healing in a toxic culture. (Book) Maté, Daniel, author. New York : Avery, [2022].